550TH BIRTH Anniversary OF SRI GURU NANAK DEV JI
SARBAT DA BHALA CHARITABLE TRUST ACTVITIES TO Commemorate 550TH BIRTH Anniversary OF SRI GURU NANAK DEV JI

To Commemorate the 550th Birth Anniversary of Guru Nanak Dev Ji International Punjabi Scholar conference " Save Punjab " held on 20 - 21 st July'19 at Bakersfield city in California. Organised by Gill brothers , Sdr Charanjit Singh Batth , Mr Koonar & Mr Ghuman . As a Chief Guest Prof ( Dr ) S P Singh Oberoi attended the conference.Scholars - Dr Sarabjinder Singh ( Punjabi University Patiala) , Mr D. Gill , Dr Gill , Dr Khushi (from Bakersfield), Dr Bhatti ( Punjabi University Patiala), Dr Sukhpal Singh ( Agriculture University Ludhiana) , Sdr Baldev Singh ( Toronto) were part of the conference. Sdr Gurjatinder Singh Randhawa ( SDBT President California Chapter), Sdr Sukhdev Singh Dhillon, Owner of Radio Punjab & Sdr Harpreet Singh Dardi were also present .

Sarbat da Bhala Charitable Trust & Punjab Jagrati Manch jointly organize 8 seminars & Sufi Sangeet programmes in the University's of Punjab, to students to know about the Guru Nanak Dev Ji Preach. Second Seminar been held at Baba Faridkot University organized by VC Dr Raj Bhadur Ji & Prof ( Dr ) S P Singh Oberoi ji . Scholars Dr Sarbjinder Singh ,Sdr Satnam Singh Manak , Mr Deepak Bali & Sufi Singer Yagoob Gill took part in the seminar .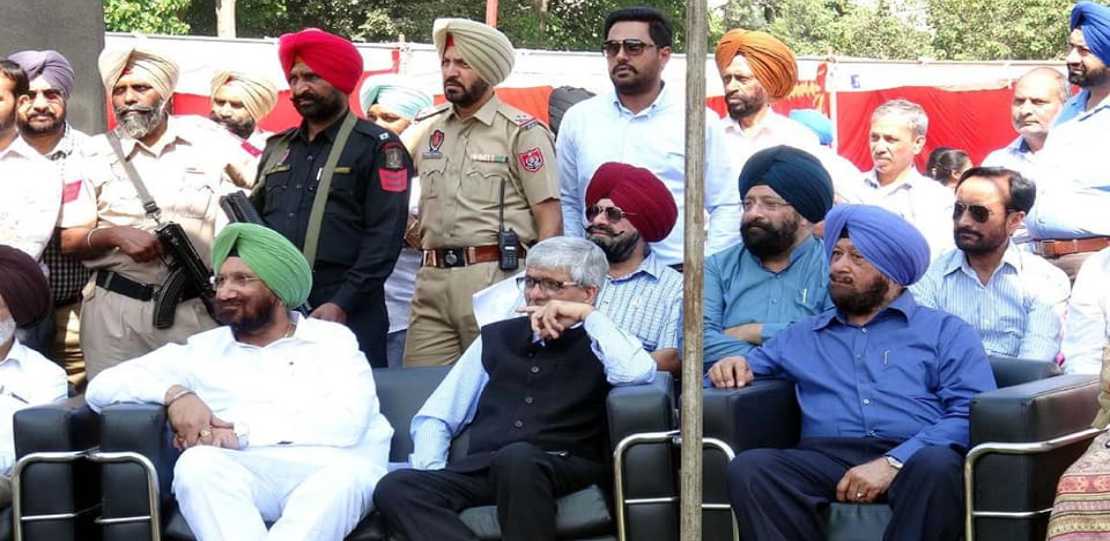 Sarbat Da Bhala Charitable Trust, Punjab Jagrati Manch and Dr Sarbjinder Singh organized the 3rd seminar & Sufi Sangeet Programme at Punjabi University, Patiala. The program was Inaugurated by Mr Suresh Kumar, Chief Principal Secretary to CM of Punjab and Sdr Randhawa Ji, Cabinet Minister.

Sarbat da Bhala Charitable Trust & Akal College Council Mastuana Sahib Sangrur organized 4th seminar held at Teja Singh Samundri Hall. Under the supervision of Principal & Sdr Jaswant Singh.Inaugurated by Prof ( Dr ) S P Singh Oberoi ji & Punjab Ex deputy Speaker Sdr Bir Devinder Singh Ji.
Dedicated to 550th Birth Anniversary of Sri Guru Nanak Dev Ji Sarbat da Bhala Charitable Trust spent Rs 62 lakhs & get the Bus ready, which will carry 16 ancient Guru Granth Sahib ji , more than 250 years old , handwritten with gold, neelam & lal. Prof ( Dr ) S P Singh Oberoi ji presented the keys of the Bus to Mr Suresh Kumar Ji , Sdr Sukhjinder Singh Randhawa Ji & VC Dr B S Ghuman Ji at Guru Granth Sahib Bhawan Punjabi University Patiala.


Jathedar Akal Takht Singh Sahib Harpreet Singh Ji conducted the Ardas & head start the bus from the premises of Punjabi University Patiala to Dukh Niwaran Sahib.Prof ( Dr ) S P Singh Oberoi & Mrs Maninder Kaur Oberoi ji honoured by the Jathedar Sahib.

"Ek Baba Akal Rup Duja Rababi Mardana"
By the grace of Guru, Dr. S.P. Singh Oberoi, Managing Trustee SDBCT erected a 31ft "Ek Onkar" symbol at the main entrance of Kartarpur Corridor as a tribute to Guru Nanak Dev Ji on his 550th birthday. The structure have a 'Rabab' on the second step of the edifice to greet pilgrims taking the corridor, and look same from both sides of the border. This "Rabab" is 5-feet long with the inscription, "Ek Baba Akal Rupa Rabbi Mardana". Sarbat Da Bhala Trust is committed to make the pilgrimage across Kartarpur border easy. May the Ardaas of every devotee be accepted and fruitfully rewarded.

Sarbat Da Bhala Charitable trust gave 5 Crore rupes for Sri Kartarpur Sahib project on the Eve of Guru Parav to facilities of the sangat like providing the Pure Water, better Health Services.

Cooperation and Jail Minister S. Sukhjinder Singh Randhawa inaugurated the Dera Baba Nanak Utsav accompanied by MD Markfed Mr. Varun Roojam, MD Milkfed Mr. Kamaldeep Singh Sangha, MD Sugarfed Puneet Goel, Chairman Punjab Kala Parishad Dr. Surjit Patar, Chairman of Sarbat Da Bhala Trust Mr. S. P. Singh Oberoi.
SARBAT DA BHALA CHARITABLE TRUST ACTVITIES TO Commemorate 550TH BIRTH Anniversary OF SRI GURU NANAK DEV JI
Sarbat da Bhala Charitable Trust opened Sunny Oberoi clinical laboratory & diagnostic center and gifted Ambulance Van to Gurdwara Sahib urban estate phase 1, Batala. Inaugurated by Sdr Sukhjinder Singh Randhawa Ji ( Punjab Cabinet Minister) & Prof. ( Dr.) S P Singh Oberoi..

Trust is opened "Bebe Nanaki clinical Lab & Diagnostic center" at Sultanpur Lodhi with the help of SGPC. Inaugurated by SGPC President Sdr. Longiwal ji & Prof ( Dr ) S P Singh Oberoi

Trust provided sleepers to Devotees on the Eve of Gurpurav at Sultanpur Lodhi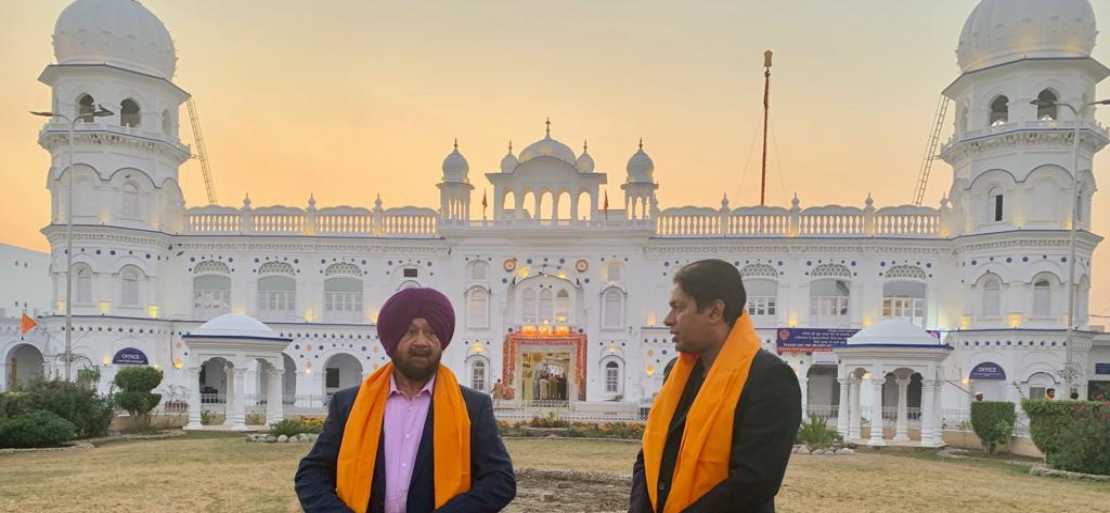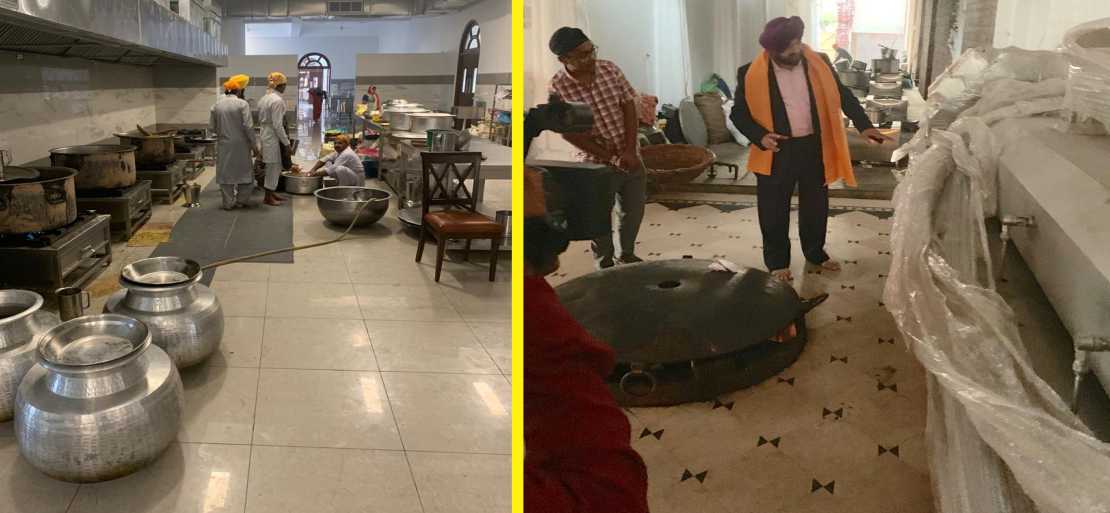 Trust provide Dough Mixer & Ball making Machine, Chappati making Machine and Dishwasher at Langar of Gurudwara Kartarpur Sahib.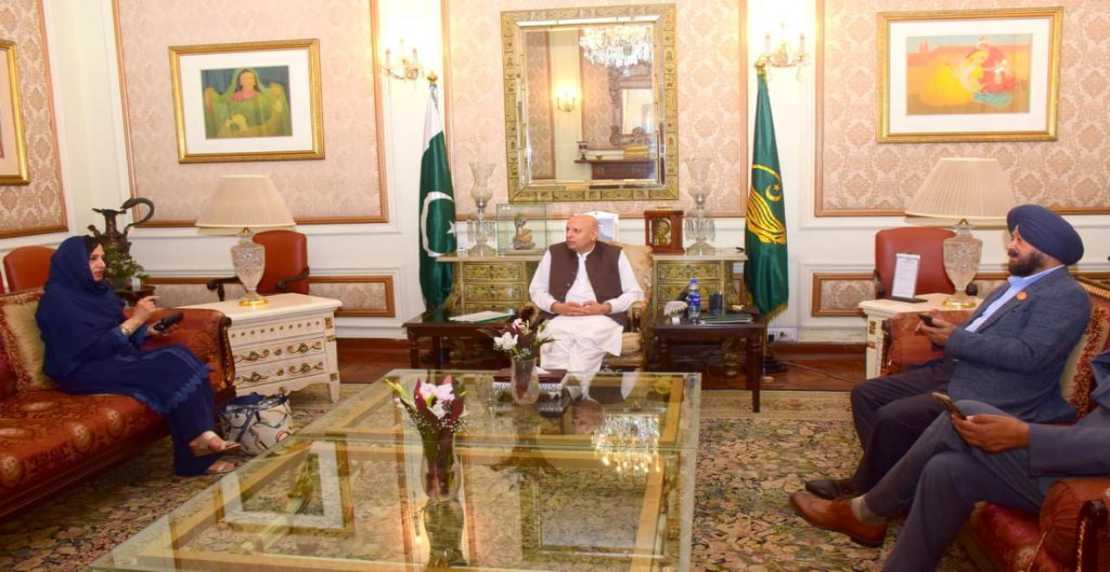 Dr Oberoi announced to establish Guru Nanak Chair in Punjab University Lahore & Sarbat da Bhala Charitable Trust will take care of all the expenses at Governor House Lahore